How about managing the men's diet menu that doesn't bother you?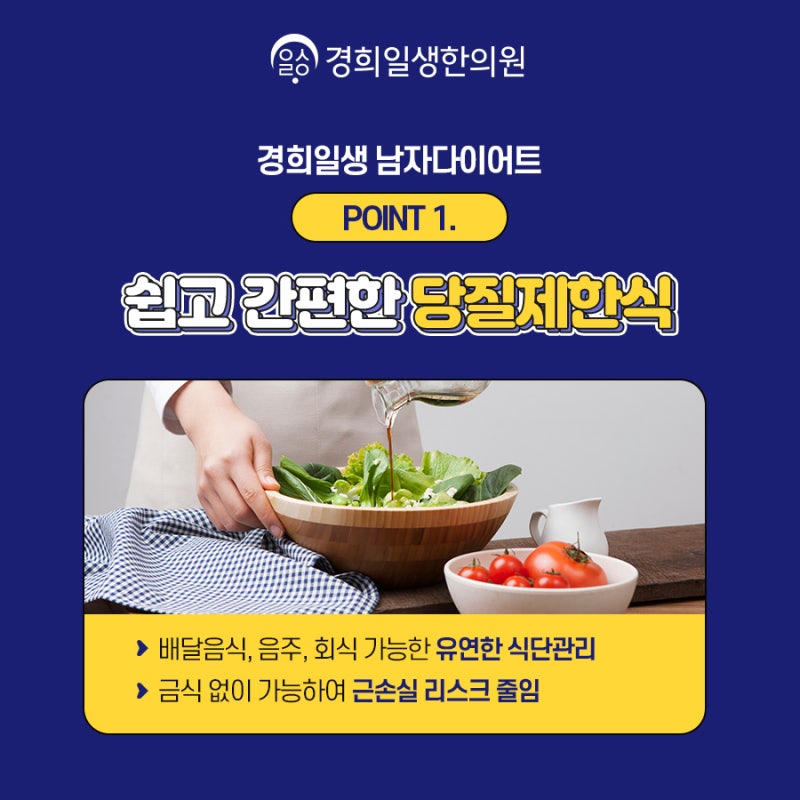 Usually, women are on a diet, so men tend to take care of them a little.Among the guests who visited our hospital, men were relatively skeptical about dieting!
Recently, however, men have become more interested in men.There are many inquiries about diet menus.In particular, one of the secrets of our hospital is that it is really easy to manage the menu.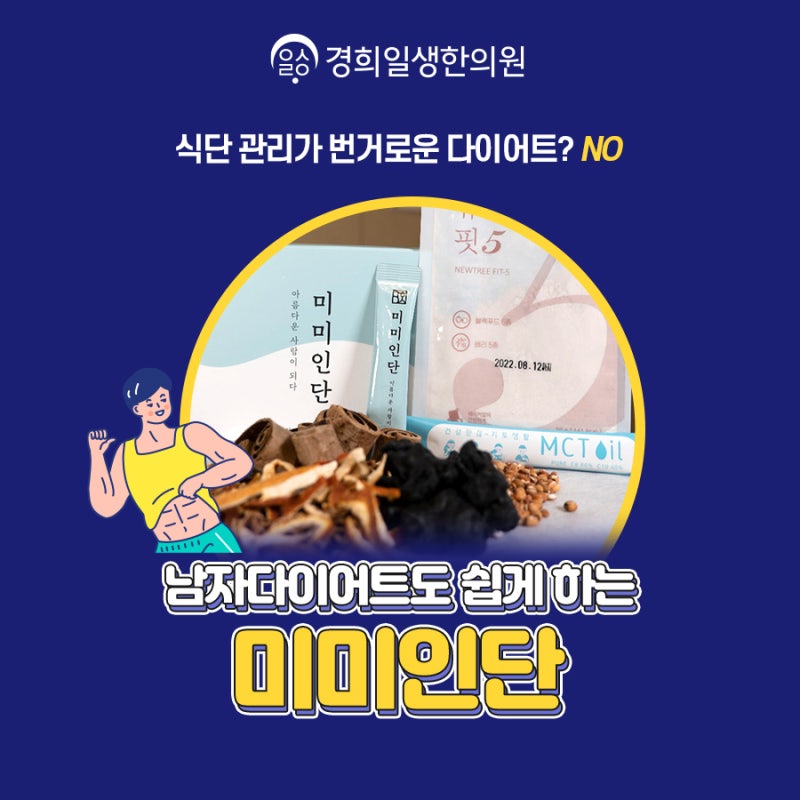 In particular, in the oriental medicine clinic, which was born on Kyung Hee Day, you can empty it through the process of detoxifying Mimi and Chinese medicine, and then lose weight without fasting through a simple diet called Mimi and carbohydrate-restricted diet.Since Zen food and MCT oil are packaged here, you can lose as much weight as you want without fasting even during the detoxification period of three days.Above all, MCT oil boosts the body's energy and can inject energy and energy into the body in three days.And for those who have difficulty with the men's diet menu, the specialized Chinese medical team will provide coaching, so it's easy!
You can do chitogenic.:)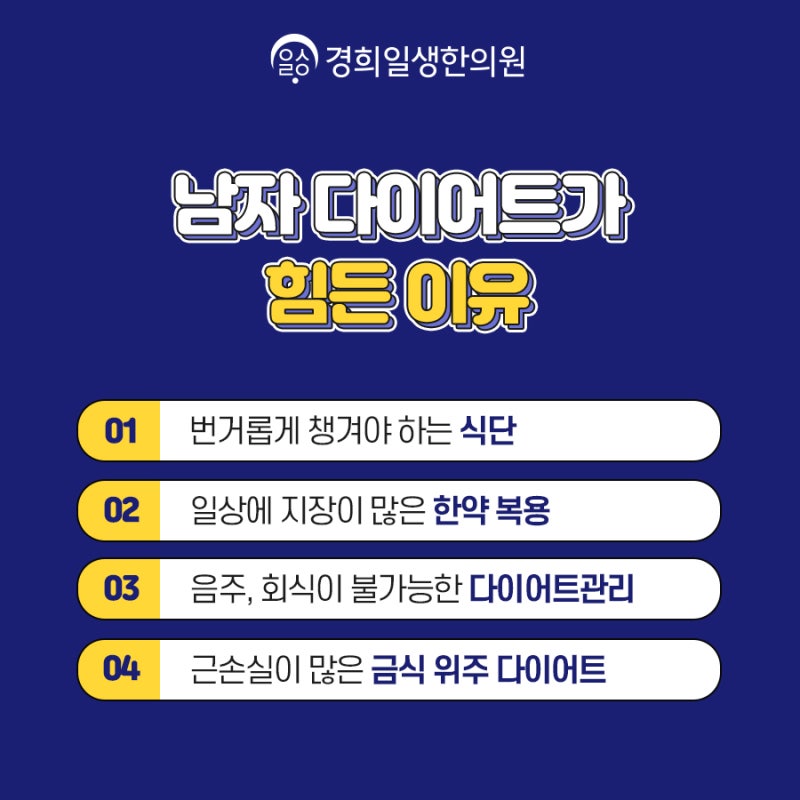 In the men's diet menu, there are four main reasons why men experience difficulties.First of all, there is a menu that needs to be taken care of course.There are many people who feel a bit burdened with food, so you need a menu that reduces the burden of managing the menu. Also, there are many people who avoid taking Chinese medicine, which has a lot of problems in their daily lives. Besides this, there are many people who drink alcohol, have company dinners, and people who avoid fasting-oriented diets that have a lot of muscle loss.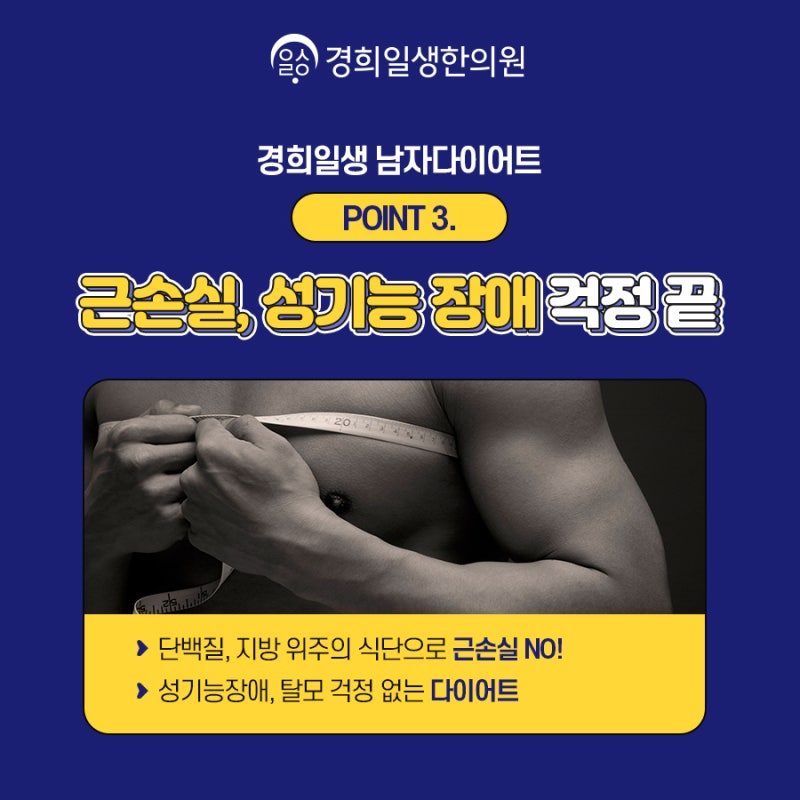 Therefore, Kyung Hee-il's first-born oriental medicine clinic is a man who can easily go on a diet with a sugar-restricted diet.Here is the diet menu.Sugar-restricted meals are available for delivery, drinking and company dinners, so you can manage your diet flexibly.And it can be done without fasting, reducing the risk of muscle loss.Usually, men eat mainly protein shakes and chicken breasts when they go on a diet, but carbohydrate-restricted diets are much easier to manage because they are generous with non-sugar protein and fat!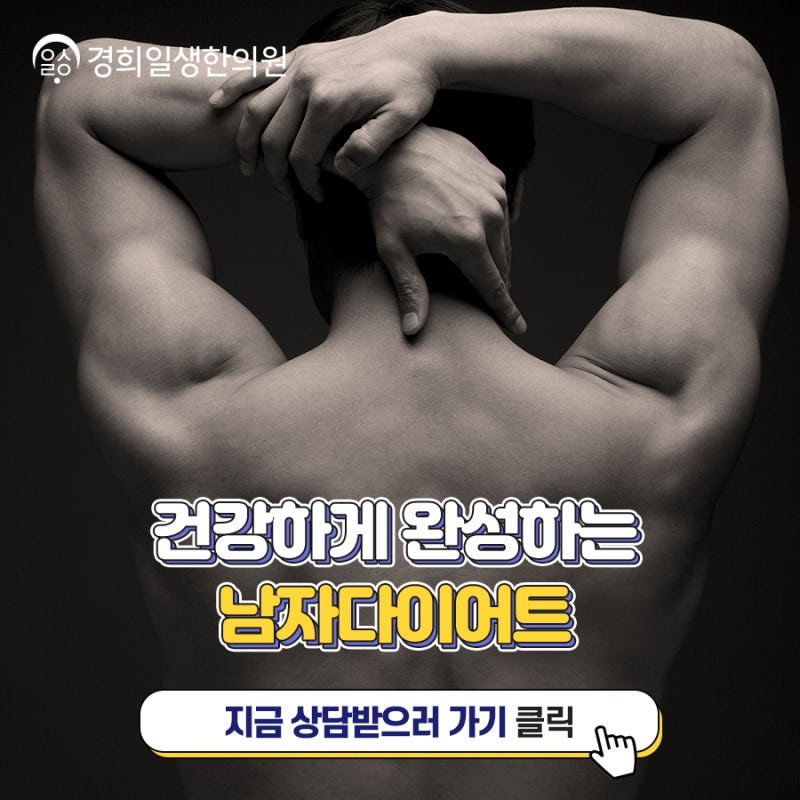 And there are many people who think that it is troublesome to take Chinese medicine every time.But Mimindan is a pill type, so it's easy to carry around and you can take it anytime, anywhere as long as you have water.Also, Mimi's characteristic is that she can lose weight healthily through losing body fat, activating metabolism and basal metabolism!
Finally, the most important thing about the men's diet is the same part as muscle loss, sexual dysfunction, and hair loss.Especially, you need to be careful because starving fast diets can cause symptoms such as sexual dysfunction and hair loss.In the case of men, muscle loss often leads to muscle loss rather than body fat.However, carbohydrate-restricted diets can eat enough protein and fat, so you don't have to worry about muscle loss at all, and we're also helping our specialized oriental medicine doctors to complete their diet carefully and healthily!
If you find an oriental medicine clinic where you can go on a men's diet!
Contact Kyunghee Life today : )Finally, the most important thing about the men's diet is the same part as muscle loss, sexual dysfunction, and hair loss.Especially, you need to be careful because starving fast diets can cause symptoms such as sexual dysfunction and hair loss.In the case of men, muscle loss often leads to muscle loss rather than body fat.However, carbohydrate-restricted diets can eat enough protein and fat, so you don't have to worry about muscle loss at all, and we're also helping our specialized oriental medicine doctors to complete their diet carefully and healthily!
If you find an oriental medicine clinic where you can go on a men's diet!
Contact Kyunghee Life today : )Gyeonghee Lifelong Oriental Medicine Clinic 129 Han-ro, Dongdaemun-gu, Seoul Special CityGyeonghee Lifelong Oriental Medicine Clinic 129 Han-ro, Dongdaemun-gu, Seoul Special CityPrevious Image Next ImagePrevious Image Next ImagePrevious Image Next Image